Our Journey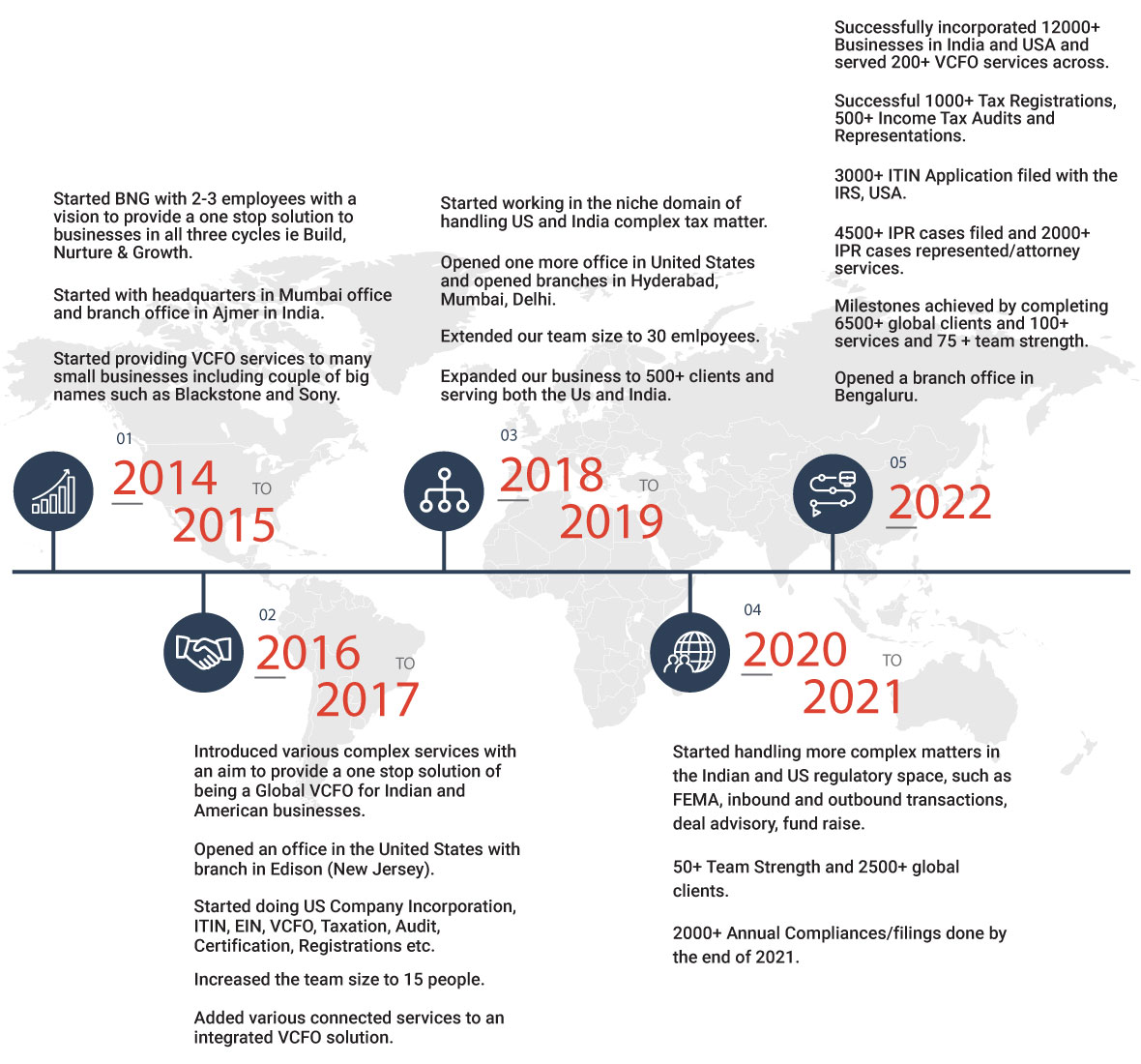 We are committed to serving you the right way!
Our management team comprises of people from diversified backgrounds including Chartered Accountants (CA), Certified Public Accountants (CPA), Company Secretaries (CS), Law & Management Professionals.
UIC's well-established processes ensure total confidentiality for all our clients, thereby gaining their absolute trust. We are well-equipped to evolve and progress with the ever-changing dynamics of the economy.
Our Leadership

A Chartered Accountant (CA) in India and a Certified Public Accountant (CPA) in the United States. Naman heads the US-CFO vertical of BNG Group. Naman is an International Tax Specialist who handles excruciatingly complex tax issues in both India and US in the simplest manner, which is what his clients admire about him.
He is a firm believer in building long-term relationships and network with Industry Experts. He is a great source of motivation for his team with a high emotional quotient, which makes him unique as a Leader and Role Model. He loves travelling and spending time with Family.
A Chartered Accountant (CA) and Company Secretary (CS) by profession, Akshay is a Compliance Specialist who brings in the best advice to an entrepreneur of any scale, be it a start-up or a 100 Crore company. Akshay heads the Business Development and Registration vertical of BNG Group.
Akshay's business acumen is very well appreciated amongst his peers and clientele which gives him an edge over his consultancy to guide his client not only in compliance but also in structuring their business in a right and cost efficient approach. Akshay is an inspiration for his team when it comes to work management and leadership. Akshay loves travelling and is a multi-tasker.